3 rows corn combine harvester
Product Detail
Product Tags
 Pictures
 
 
Model
Type No.
3 rows
Structural style 
self-propelled wheel type
Function
pick, peel, cut and shatter the straw,
return shattered straw to field
Size ( L, W, H )
6190*2300*3259 mm
Weight
4400 kg
Gear box type
mechanical + stepless speed change(CVT)
Engine 
model
4H11, changchai diesel
power
103KW
speed
2300 r/min
Oil tank
/
Oil consumption
≤20 kg/hectare
 Performance
Cutting width
1820 mm
Harvester rows
3 rows
Picking roller type
double-screw type
Peeling roller number
4 units (16 pieces)
Peeling roller type
trough type, rubber roller + iron roller
 Rows distance
500-700 mm
Work efficiency 
0.4 - 0.6 hectare/hour
Drive speed
2.88-20.1 km/h
Working speed when harvesting
3.31-6.59 km/hour
Max unloading height
1780 mm
Minimum ground clearance 
290 mm
harvest moisture required
20%-30%(corn grain), ≤60%(corn straw)
corn ear height  
≥450mm
Transverse and longitudinal slope required
≤8°
Total loss rate
≤4 %
Seed damage rate
≤1 %
Peeling rate
≥85 %
Straw crushing rate
≥85 %
Impurity rate
≤1.5 %
Stubble height
≤100mm 
Grain unloading way
hydraumatic side dumping
Grain tank capacity
1.7m³
Straw crushing and returning machine
1JHY-185, 1750mm width
Wheel

Type of drive

2 wheels drive

Wheel distance

guide 

1458 mm

drive 

1660 mm

Tyre size 

guide 

 10 - 15 

drive 

13.6 - 24

Min.radius of curve

left turn

6250 mm

right turn

6200 mm
Product Features:
The whole machine adopts a brand-new design concept and gives people a new visual feast.
With the CVT system, the engine can change its speed automatically. It is more convenient to operate.
Short machine body, short front-back wheel distance, small turning radius, easy to turn around in field, high harvesting efficiency.
The cutting table adopts the forced feeding method of the dialing grain chain. It does not need to be in line when working and can be harvested horizontally. The machine suits different corn planting structure, different row space, and different corn varieties.
Adopt double-screw picking roller, pull the corn stick into cutter table, not roller intertwining and blocking, less broken stem, lower seed damage rate.
Adopt flexible finger soft peeling technology, 4 units peeling device, 16 pieces peeling rollers, clean peeling , less seed damage rate and seed lose rate.
Equipped with a slip-way seed recovery device, it can quickly unload the recovered seeds, with short time and high efficiency.
Equipped with a front hob and a middle slasher Straw crushing and returning device, the cutting stubble is low, and the stalks and stalks have a high smashing rate.
It adopts a fully enclosed large-circle arc glass cab, which has a wide field of vision, effectively reduces noise and makes driving comfortable. * The elevator and stripping machine adopts the speed monitoring alarm device to monitor the working status of the whole machine in real time and effectively reduce the failure.
Rear view system is configured to monitor the working status of grain tank and peeling machines in real time.
Adopt hydraumatic side dumping device, convenient for operating corn unloading.
 Factory: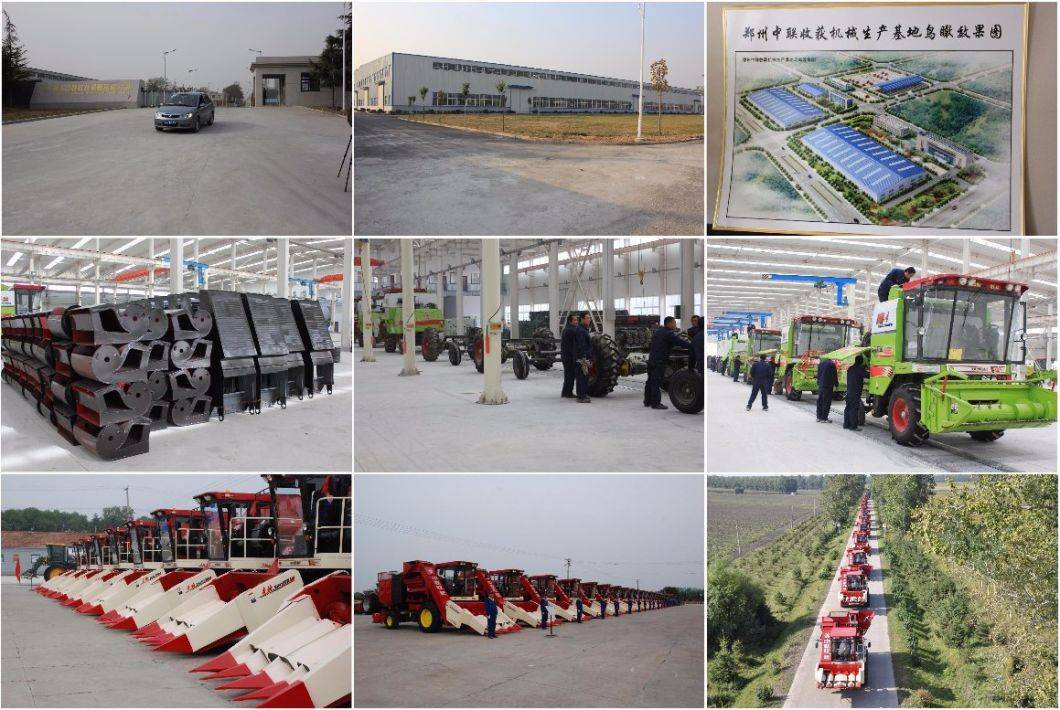 Transportation & Packing:
one machine in one 40 feet container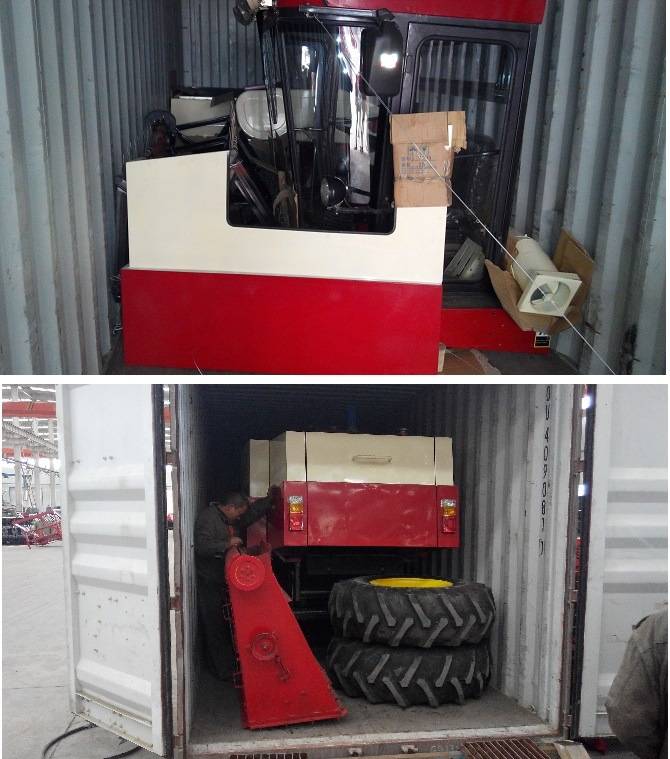 ---
Previous:
Factory directly Tractor Mounted Mini Wheat Peanut Combine Harvester Manual Rice Cutter Harvester
---