CHMC Zhonglian harvester main machine types, 4LZ-8 grain harvester, 4YZ-4W corn harvester, 4HZJ-2500A peanut harvester, 4HZJ-2500A self-propelled peanut combine harvester won the 2020 China Agricultural Machinery Industry Annual Product Gold Award.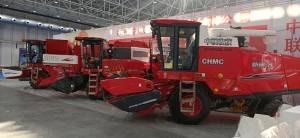 At 10 am on November 13, the 2020 China International Agricultural Machinery Exhibition, co-sponsored by China Agricultural Machinery Circulation Association, China Agricultural Mechanization Association, and China Agricultural Machinery Industry Association, was grandly opened at Qingdao Expo City International Exhibition Center with the theme of "Agricultural Mechanization" ·Rural revitalization·Poverty alleviation"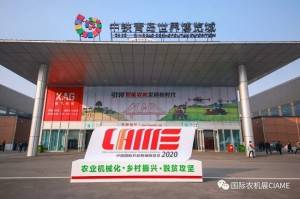 The 2020 International Agricultural Machinery Exhibition has an exhibition area of 200,000 square meters, with more than 1,800 domestic and foreign exhibitors, including nearly 100 companies from the Italian, German and Korean pavilions. It is estimated that 120,000 professional visitors. Exhibits in 80 categories cover the entire process of agricultural production machinery and equipment; 30 high-end conference activities involving animal husbandry, fruit and vegetable tea, plant protection, intelligent agricultural machinery, social services, market analysis, poverty alleviation forums, international agricultural machinery trade summits, robots Contests, industry annual awards, live demonstrations, etc.; at the same time, create an "online exhibition" that allows you to be immersive on the cloud. The organizer also invited 50 influential new media "agriculture, rural areas and farmers" "Big V" leverages new media to strengthen interaction with off-site audiences, and focuses on leading companies in different exhibition areas to disseminate new products and new technologies to end users through new media methods such as video, graphics, and live broadcasting.
---
Post time: Nov-16-2020